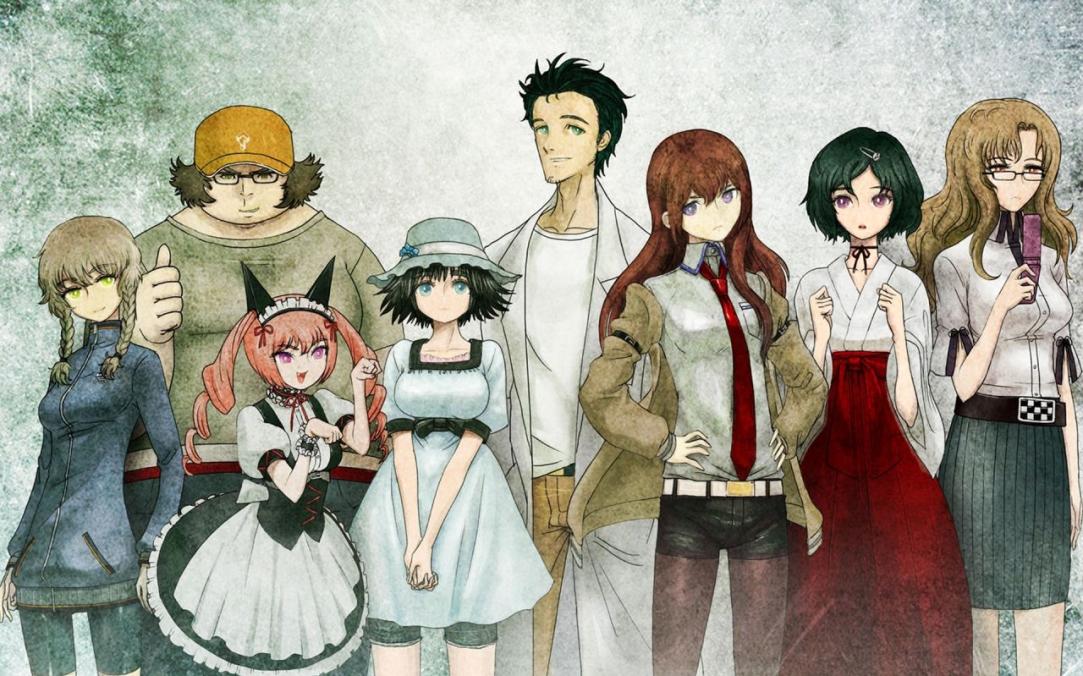 Throughout the years, there were a couple of works that centred around the concept of time travel stories. From Back to the future, to Star Trek, from Men in Black to Galaxy Quest, the American industry was surely flourishing with shows that revolved around this concept. When it seemed that nobody attempted to take the first step to make something that involves the time travel concept, the Japanese appeared out of nowhere with one fine weird yet interesting anime. The anime I'm talking about is Steins;Gate.

Steins;Gate is a Japanese anime TV series produced by the animation studio, White Fox. The studio is notably known for phenomenal works such as Akame ga Kill, Grimoire of Zero, Re: Zero: Starting Life in Another World, and Goblin Slayer. The aforementioned first aired back in 2011 and ended at the same year with a total of 24 episodes that garnered critical acclaim across the globe.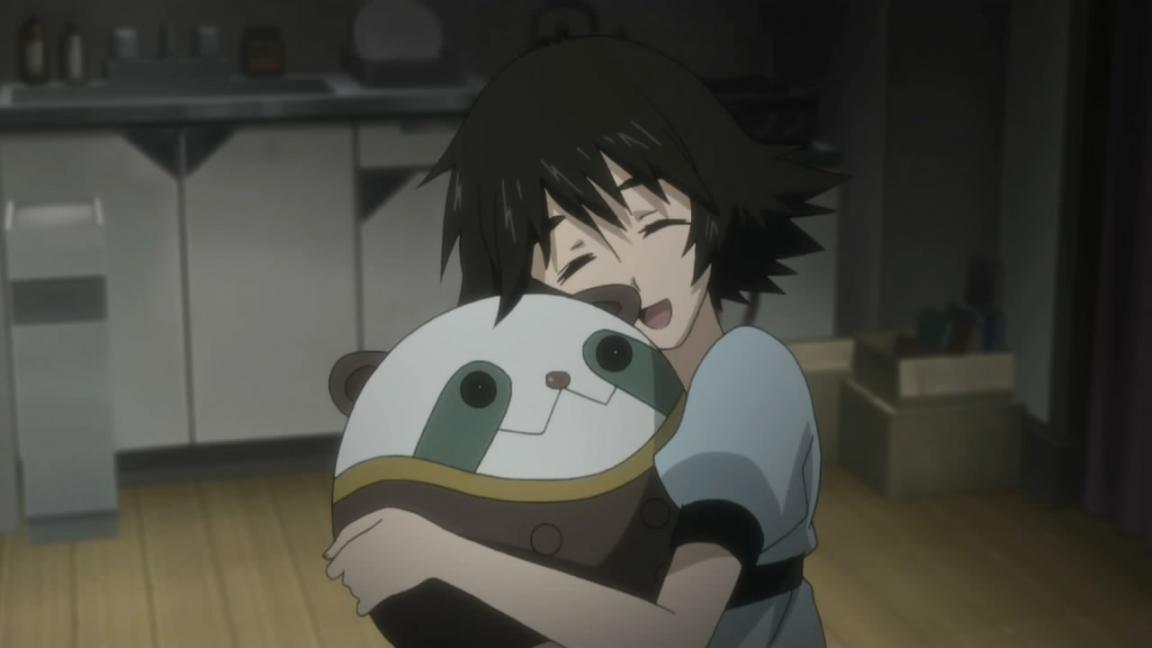 Story:
The plot is based on the visual novel of the same name which was released in 2009, and to no one's surprise, this was also both a critical and commercial success across the globe. On the other hand, the story puts you in the shoes of Rintaro Okabe, a self-proclaimed "mad scientist", who runs the "Future Gadget Laboratory" in an apartment together with his friends Mayuri Shiina and Itaru "Daru" Hashida. While attending a conference about time travel, Okabe finds the dead body of Kurisu Makise, a neuroscience researcher; he sends a text message about it to Daru, and later discovers that Kurisu is alive, and that the message arrived before he sent it. The laboratory members learn that the cell phone–operated microwave oven they are developing can send text messages back in time; they are joined by Kurisu, and investigate it, sending text messages – referred to as "D-mails" – to the past to change the present. Kurisu eventually creates a device that can send memories through the microwave oven, effectively allowing the user to time travel.

It will only take a couple of minutes for the anime to pick up your interest. The story is truly captivating and has lots of enjoyement to offer to anyone watching it. The anime is easily a blend of anything that comes to your mind. From weirdness to comedy, from science to intriguing storytelling, there's just a lot to see here if you ask me.

People… need to be needed by someone in order to live. If a person isn't needed, they're worthless!

Moeka Kiryuu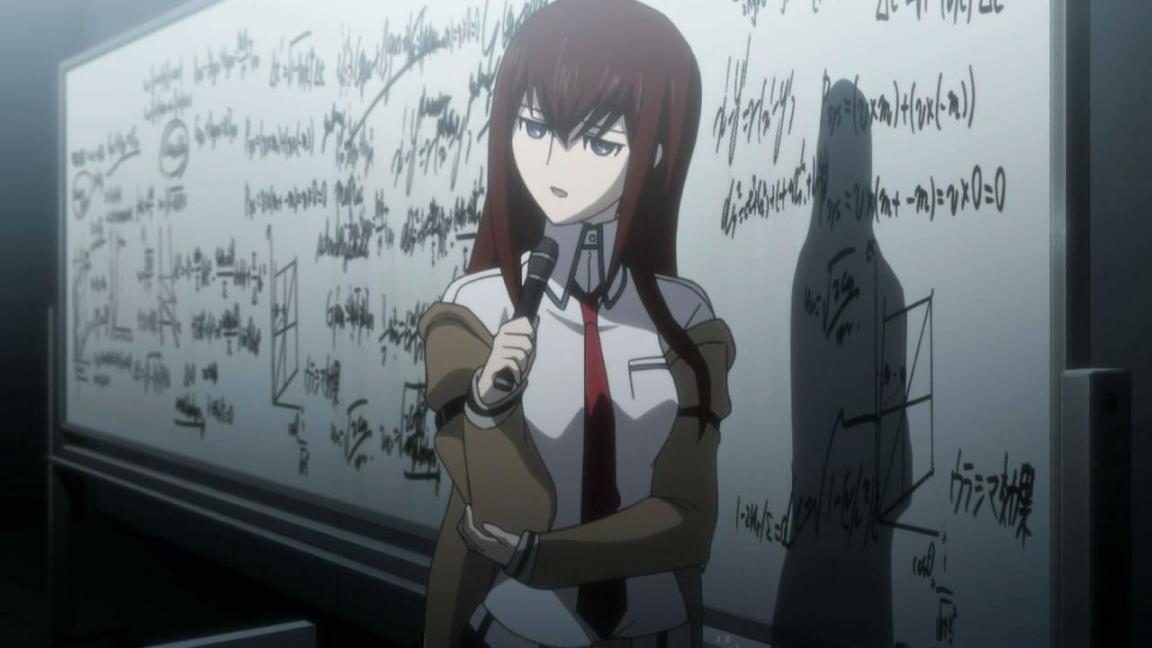 Art and Music:
White Fox studio shines when it comes to captivating its audience with anything related to fantasy and tension. Luckily, Steins; Gate is one of them. The anime was well done with amazing storytelling, plot twists, great fluidity and the consistent mind-blowing animation. Despite how old it may look, it still holds up to this very day. However, what really got me from this anime, is how it can easily play with the viewer's feelings. Just like Re Zero, expect to get shocked with some emotional scenes that will leave you on the edge of your seat. In addition, the main character isn't any superhero, and that what adds up to the overall great quality of the shown. The protagonist has to fight his way through countless hardships, and a myriad of trauma sequences in order to find salvation.

On the other hand, the voice acting is splendid. Honestly, what can one expect from such known voice actors such as Mamoru Miyano, Kana Hanazawa, and Asami Imai. Music-wise the anime has both a great opening and an ending that will nudge you to spam the " next episode " button. I think they both fit with the overall theme with the show if you ask me.

Remembering something that no one else can is a painful thing. You can't talk to anyone about it. No one will understand you. You'll be alone.

Rintaro Okabe
Reception:
The first Japanese Blu-ray volume opened as the week's fourth best-selling animation Blu-ray and the seventh best selling Blu-ray overall, with 11,802 copies sold according to Oricon, and remained on the sales charts for an additional three weeks, selling 14,921 copies in total. Meanwhile, The series has been well received by critics from several websites across the world. The aforementioned have enjoyed the series' story and writing also Steins;Gate misleads the viewer by spending the first half of the series on comedy before turning into a thriller for the second half, and how the finale revisits the events of the first episode, making for a "rock-solid climax".
Is it worth it?
After you have read all of this, the question that is now ringing inside your head is " But is it worth it? ". The answer is yes. If you are looking for a funny anime that quickly turns into a weird story that involves time travel to change events of the timeline, then go for this one. The first episode doesn't hold anything special, but I guarantee you that once you manage to finish it, all things will become clear, and trust me, this will be one of your favorite series the moment you are done with it.